31 maart 2010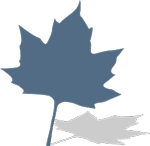 Het heeft mij heel wat tijd gekost en de oude website was dringend aan vervanging toe, maar nu is het eindelijk zover: CientoUno is volledig vernieuwd! Naast de lay-out (wat voor zich spreekt bij dit nieuwe bezoek aan de website) is ook wat er zich afspeelt achter de schermen totaal vernieuwd.
Waar er bij de vorige website nog geen sprake was van databases en dynamische content is dit bij de nieuwe website niet meer weg te denken. Heel wat elementen, zoals de blogposts, reacties, projectvoorstellingen, foto's, links, berichten, ... worden allemaal bijgehouden in een database. Dit stelt mij in staat om gemakkelijk nieuwe items toe te voegen, aan te passen of te verwijderen.
Voor deze website heb ik dan ook een heus Content Management System uitgewerkt, waarmee ik de website, zoals hij aan de bezoeker gepresenteerd wordt, kan beheren. 'Heus' is natuurlijk een groot woord, want een echt CMS kan dit niet genoemd worden. Toch stelt het mij in staat om de zaken die regelmatig veranderd of toegevoegd moeten worden gemakkelijk te beheren.
Om de website volledig uit te bouwen heb ik mij gewend tot het Zend Framework. En hoewel dit in het begin niet van een leien dakje ging kreeg ik de meeste zaken toch al snel onder de knie en ben ik binnen afzienbare tijd tot dit resultaat kunnen komen!
Na veel zwoegen ben ik dus blij dit resultaat aan iedereen te kunnen tonen. Aarzel niet om een reactie te plaatsen met een (al dan niet een positieve of negatieve) opmerking over deze grondige verandering van de website!
Reacties
Plaats een reactie