3 april 2011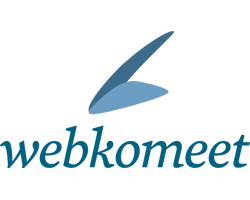 Het heeft even geduurd, maar eindelijk is de stap genomen: sinds 1 april ben ik zelfstandige in bijberoep.
Onder de noemer Webkomeet lever ik verscheidene diensten die bij de ontwikkeling van een website of –applicatie aan bod komen. Je kan bij mij terecht voor een volledige website, maar ook voor de uitwerking van een bepaald (technisch) onderdeel sta ik steeds paraat.
Met Webkomeet wil ik mijn eerste stappen zetten in het zelfstandig zijn en zo ook van mijn hobby nog meer mijn beroep maken. De websites die ik zal afleveren zullen telkens het resultaat zijn van mijn reeds jarenlange passie voor webontwikkeling.
Heb je zelf interesse of ken je iemand die wel geïnteresseerd zou zijn om een project bij Webkomeet te laten uitwerken, aarzel dan niet om Webkomeet te vermelden en neem ook alvast zelf eens een kijkje op webkomeet.be!
Reacties